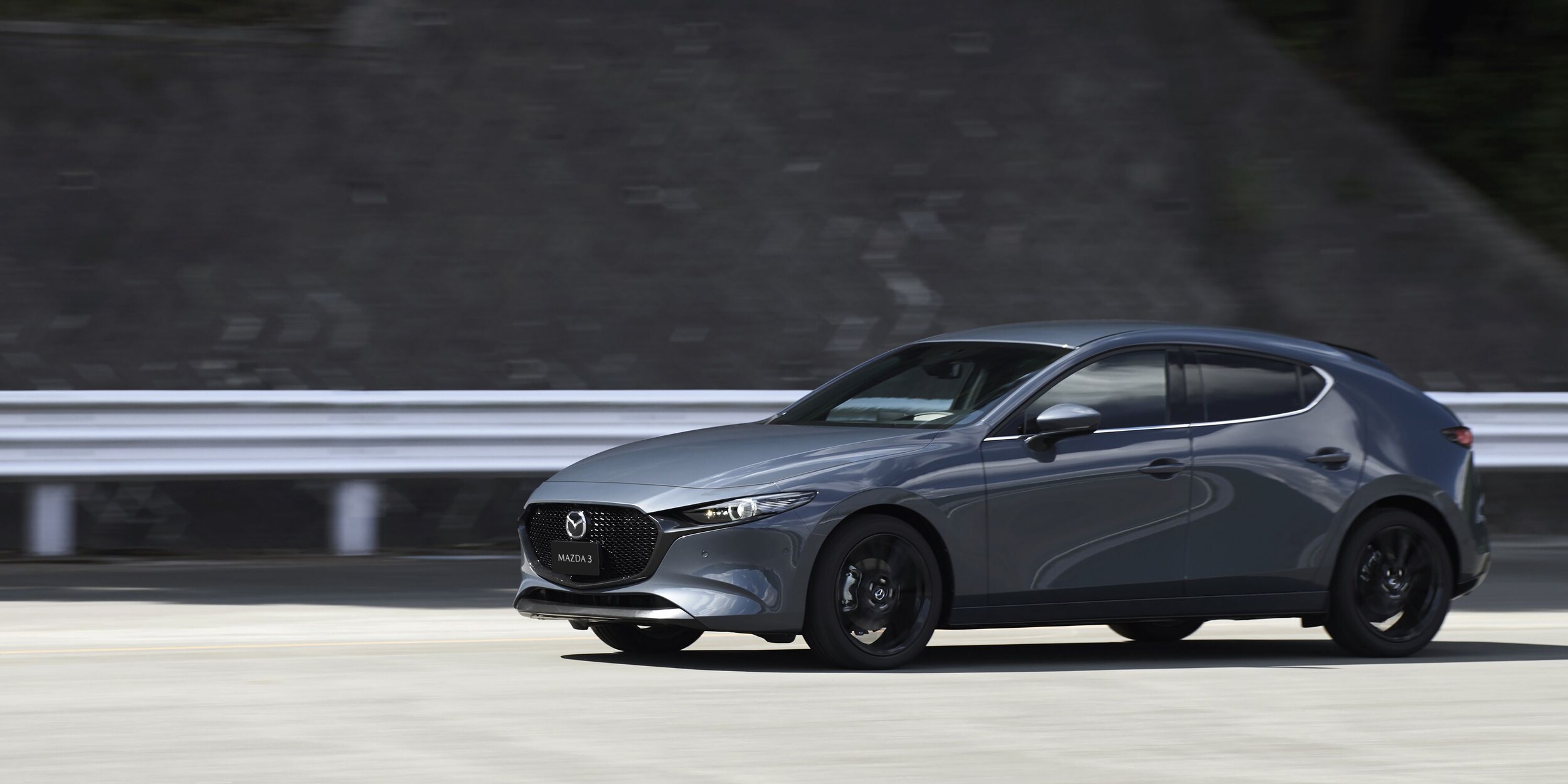 Earlier this week at the 2018 LA Auto Show, Mazda introduced the all new
2019 Mazda3
.
In a market where sedans and passenger cars are being forgotten about, Mazda has stepped up the game once again. The 2019 Mazda3 is the latest development from Mazda. Coming in both sedan or hatchback, the 2019 Mazda3 will sport Mazda's innovative new Skyactiv-X Engine and AWD for the first time ever.
What we know so far....
AWD: For the first time ever, the Mazda3 will offer all-wheel drive. Mazda says the new AWD setup reduces mechanical losses and compared to previous designs, improves fuel economy.
Engine:
According to
Road & Track
, Mazda announced at the 2018 LA Auto Show that the new Mazda3 will be available with four engine options in total. Three of them will be the Skyactiv-G four-cylinder gasoline engines in multiple liter options. The final option is Mazda's new Skyactiv-X engine. This engine is a new innovative design that can burn gasoline using diesel-style compression-ignition to achieve extremely lean air-fuel ratios and thus, improve fuel economy.
Transmission: As the previous generation Mazda3 had, the 2019 Mazda3 will also come in a six-speed manual and six-speed automatic transmission option.
Design: Mazda took the time to rethink the design of the 2019 Mazda3. The new Mazda3 has softer yet still prominent character lines, not often found in modern automotive designs. Complex curvature can be seen throughout the body of the Mazda3 creating it's sporty look.
Interior: The 2018 interior has been scrapped and a completely new, modern design has been developed. Mazda continued to focus on the natural human experience while driving and this is visible throughout the interior of the Mazda3. Mazda redesigned the seat to better support the legs, pelvis and spine, knowing that these are critical spots in need of support while the driver is experiencing the thrill of the Mazda3. Overall, the interior of the 2019 Mazda3 is sleek, modern and geared towards an enjoyable driving experience.
Mazda has left out a decent amount of information about the Mazda3 but we anticipate more information to be released very soon. We'll update this blog post with information as we receive it.