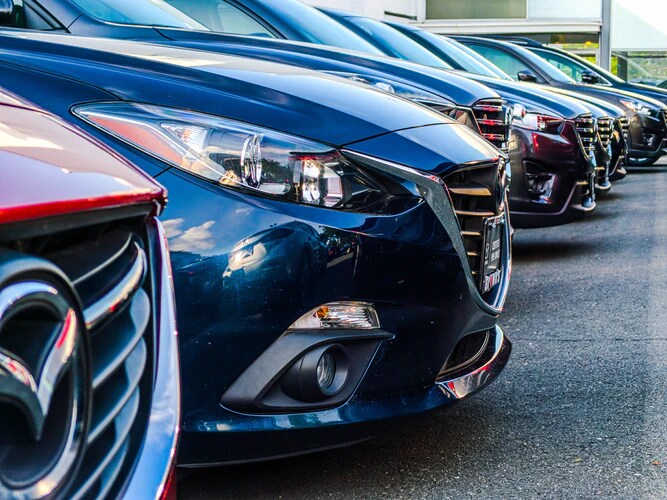 There are many factors to consider when buying a used car, such as its maintenance history, condition, and accident reports. One major factor drivers use to determine if a used car is right for them or not is mileage. So what is considered a "low-mileage used car"? This article discusses the ins and outs of car mileage, what constitutes a "low mileage used car," and what you should look for in the mileage of a used car you're trying to purchase.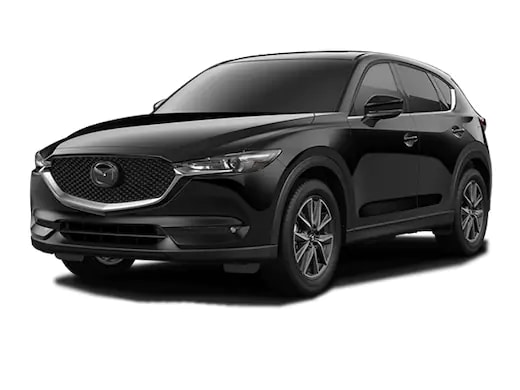 Related: The Best Mazda SUV For Your Next Family Road Trip
What Is Considered a Low-Mileage Used Car?
The term "low-mileage" is tossed around constantly in the used car world, but what the term refers to varies widely between sellers. If you're trying to figure out whether a vehicle has actual low mileage, remember that the average mileage for a car is around ten to twelve thousand miles per year. After calculating what should be the typical mileage for the age of your pre-owned vehicle, you can see if the car you're looking at falls within that range. Remember that older cars will probably have a higher overall average, even if they have low mileage for their age.
Why Is Low-Mileage Valuable?
While having a low mileage is a desirable trait, it's not the only thing you should consider. As vehicles get older, they are more susceptible to wear and tear, requiring more frequent maintenance or repairs. Due to potential repair costs, used-car buyers typically check for low-mileage vehicles presumed to last longer than their low-mileage counterparts to try and get as close to "new" as possible. However, no matter the mileage, it's only part of the overall equation.
How Low is Too Low?
Often, lower miles are better than higher miles on a used car. But if a car's mileage is too low, it can result in a host of potential problems. To stay in good condition, cars need to be driven regularly. Many of the moving components and vital parts can turn brittle and deteriorate if a vehicle sits unused for long periods, which may mean costly repairs in the future. Find out why the mileage is so low- if it was garaged in the winter and then regularly driven, it shouldn't be a problem. If the vehicle was initially driven regularly and left untouched for years, it may require repairs.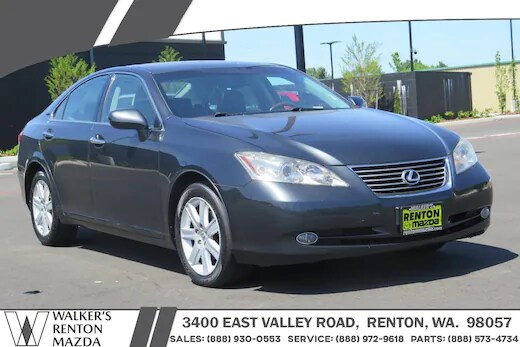 Related: Your First Look at the 2020 Mazda CX-30
What is Considered High-mileage?
Generally, the average mileage on a car is around 12,000 to 15,000 per year. A car driven more than this range is considered high-mileage. Cars average a life expectancy of approximately 200,000 miles with proper maintenance. Still, whether this mileage is reached in two years or two, it isn't necessarily the end of the vehicle's life.
Is High-mileage bad?
A used car with higher mileage doesn't necessarily mean it's a bad deal. A high-mileage car that still drives well could indicate higher quality standards and better technology for the car's maker. Drivers nowadays feel more confident about driving their cars longer because automakers are constructing more durable vehicles. Back in the 1960s and 1970s, vehicle odometers only displayed mileage up to 99,999 miles, but today many vehicle owners can cruise far past 100,000 miles.
Looking for new or used Mazdas? Visit Walker's Renton Mazda today!
Should I buy a car with high mileage?
You may be in easy cruising if the high-mileage car is a newer model. Regardless of the mileage, a newer car generally has more updated safety and technological features. While low-mileage cars often feature less wear and tear, a high-mileage car proves that the vehicle can still run smoothly despite being driven more. When car shopping, keep in mind that mileage is just one factor- you ultimately need a car that best fits your lifestyle.
What Problems Can Come from High-mileage vehicles?
Here are some problems that are common with high-mileage cars:
Battery lifespan only lasts around four years, regardless of its mileage
Automatic transmission repairs are rare and can be due to lack of maintenance, but transmission failure is more likely when a vehicle goes past the 100,000-mile mark.
Mileage may not predict when brake pads need to be replaced; that has more to do with braking frequently and hard.
Tires wear out depending on road conditions, driving habits, and tire type. Most tires come with a treadwear warranty and grade, estimating the average number of miles they can last, but how you drive can affect this number. Try the penny test to check the tires.
Fuel pump failure usually happens if you often drive on a low tank, damaging the pump. Changing your fuel filter every 50,000 miles or so can help preserve the pump for the car's life.
Water pump failure typically occurs between 60,000 and 90,000 miles and may need replacement
Timing belts should be checked and repaired anywhere between 60,000 and 100,000 miles.
Oil changes should be a part of routine car maintenance, but after 75,000 miles, a car can start to loosen, causing engine rattling and oil leaks.
What Is Good Mileage For a Used Car?
Below we discuss some factors about determining a good mileage when buying a used car.
Age vs. Mileage vs. Condition
There are benefits to purchasing a vehicle that ranks well in all three of these departments, but the question is: which factor is more important to you? Realistically, your priority should be the car's age because these days, manufacturers offer more extended warranties on their vehicles, and younger cars are more likely to be still under warranty.
Is There Still A Warranty
No matter the length of a car's warranty, there is usually a cap on the number of miles the warranty covers. Even if a vehicle is younger than the length of its original manufacturer's warranty, the warranty could be refused if it hits that mileage cap.
Don't Rule A Car out on Mileage Alone.
As discussed above, mileage isn't the only determining factor when choosing a used car. A higher mileage car in good working condition illustrates that any teething problems were sorted early on. If the vehicle used to be a fleet or company car, it was probably driven under relaxed conditions and smooth roads, which is healthier for the engine.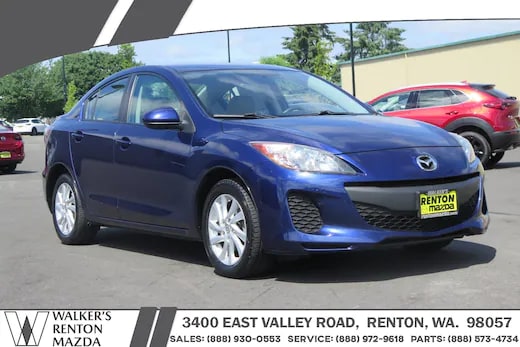 Related: Vehicle Spotlight: Reviewing the All-New 2020 Mazda3
Find a Great Used Car with Great Mileage
Walker's Renton Mazda is a top New, Used, and Certified Pre-Owned Mazda dealership in the Greater Seattle Area. Please browse our extensive inventory of new and used Mazdas. Walk in today to enjoy quality customer service and trustworthy contracts.
Looking for new or used Mazdas? Visit Walker's Renton Mazda today!