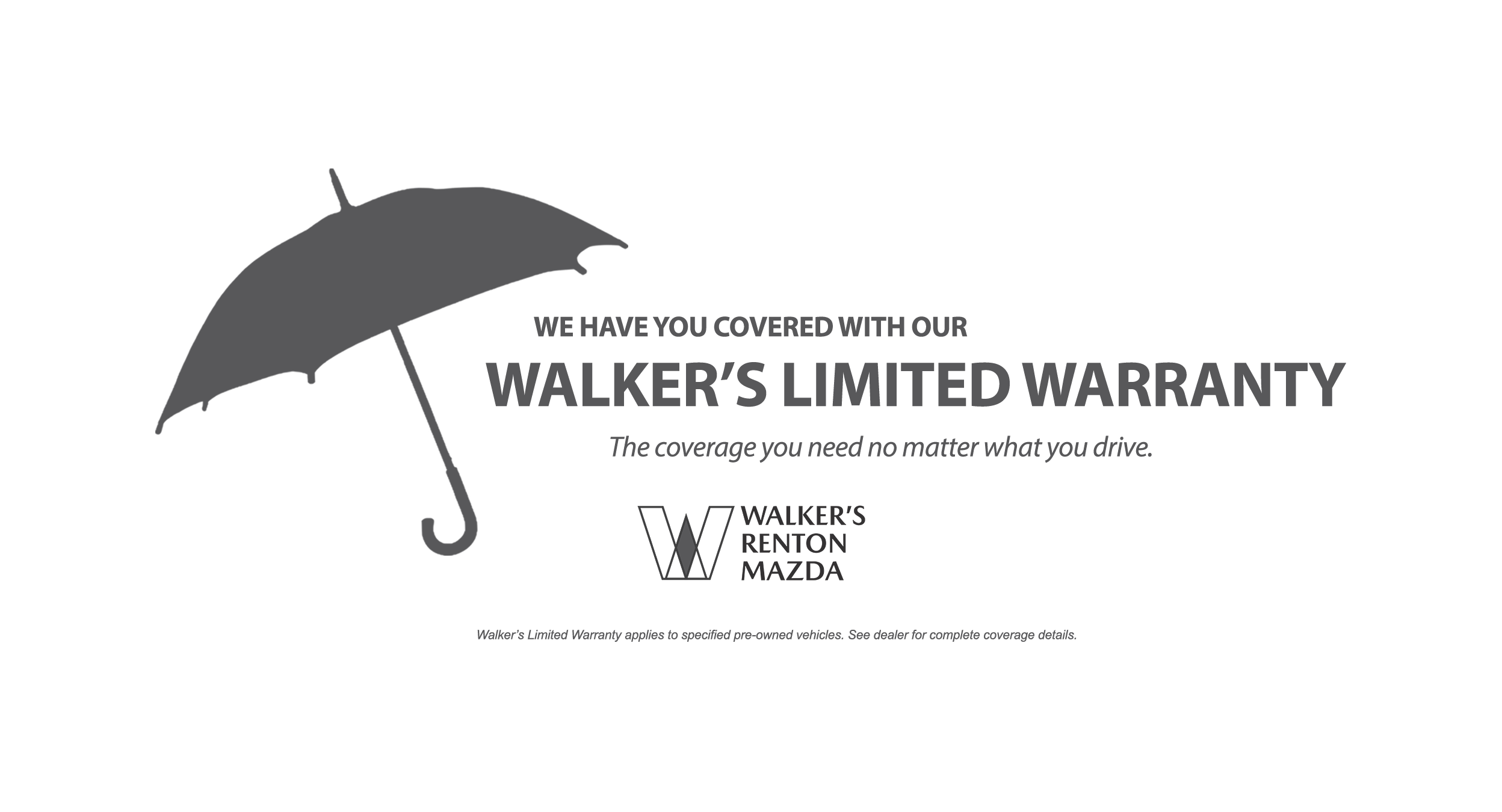 Walker's Renton Mazda wants to make sure you are protected. Sudden vehicle breakdowns happen all the time. Would you have enough money set aside to cover repair costs? With the Walker's Limited Warranty you'll get the coverage that is right for you.
Coverage Includes:
Walker's will pay 100% parts and labor for covered repairs.
Engine Components.
OEM Turbo/Supercharger Components.
Transfer Case Components.
Transmission Components.
Drive Axle Components.
Alternative-Fuel Vehicle Components.
Fluid Seals & Gaskets.
Differential components.
Additional Benefits: 
Roadside Assistance.
Nationwide warranty including Canada.
Transportation expense reimbursement.
Trip Interruption reimbursement.
Towing Reimbursement.
Not sure what pre-owned vehicles are covered via our Walker's Limited Warranty? Check out our used inventory and give us a call for more info. 
Walker's Limited Warranty applies to specific pre-owned vehicles. Deductibles apply. Multiple coverage levels are available. Walker's Limited Warranty is provided by First Automotive. This is not a service contract but is a general outline of coverage available through this program. For complete details concerning terns, conditions, limits of liability, coverage and exclusions, please refer to Walker's Renton Mazda and the First Automotive vehicle service contract.